CANCELLED
Event Navigation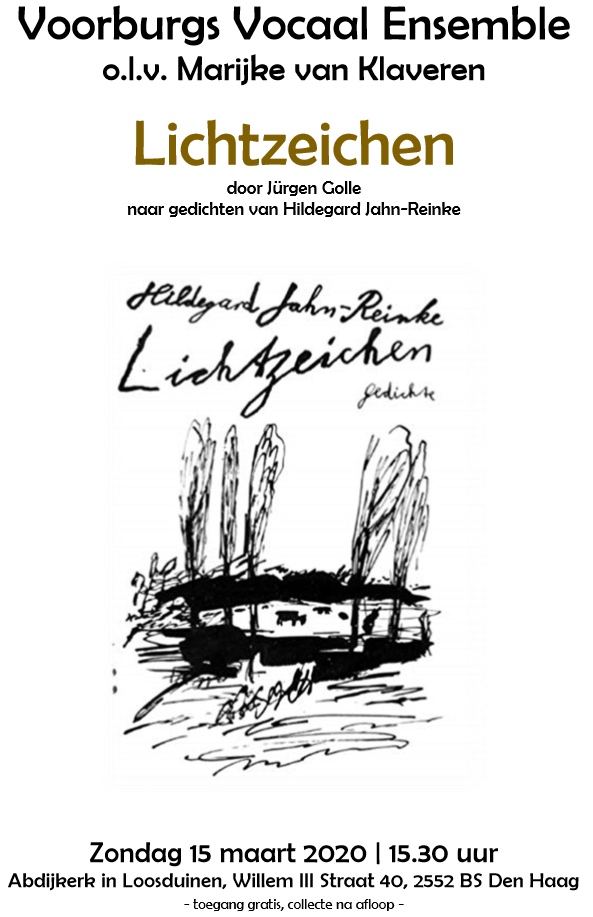 In order to curb a further outbreak of the coronavirus, the authorities immediately announced a ban on events involving more than 100 people. For this reason, this concert will be postponed to a later date.
Jürgen Golle, born November 4, 1942 in Zwickau, Germany, discovered music at a tender age. In primary school age he received his first piano and singing lessons. From the ages of 12-16, he was a member of the historic Thomanerchor Leipzig, where J.S. Bach had served as Kapellmeister 200 years earlier. After a year in high school, he began working as a social worker and assistant technician at the Central Institute for Manufacturing Technology in Zwickau. Through evening studies, he nevertheless completed high school, and subsequently studied school music. In 1969 he passed his state exam as a composer and music theory teacher, and then worked, among other things, as a teacher at the Leipzig conservatory. In 1984, Jürgen Golle was appointed teacher of artistic education for music theory / composition at Hogeschool Zwickau, and in 1993 professor of music theory / composition at TU Chemnitz. He retired from teaching in 2005. Golle received the composition prize of the Union of European Choral Federations in 1999. Other winners of this prize include Henk Badings and Vic Nees, among others. In 2013 Golle was awarded an honorary medal from the city of Zwickau.
The Lichtzeichen cycle is based on poems from the collection of the same name by the East German poet Hildegard Jahn-Reinke (Augsburg, 1906-1995). In her poems, nature is a metaphor for friendship, wonder, impermanence, and hope. Everything represents something bigger, the larger expresses itself in the small. Golle has arranged the poems according to the progression of the seasons. Trees stretch to the sky, a sail glistens in the sun, there are roses in late November, and the snow crackles under your shoes. The words of Jahn-Reinke and the music of Golle form a rare, beautiful combination.