(Nederlands) 45 jaar Jubileumconcert: A Thousand Pictures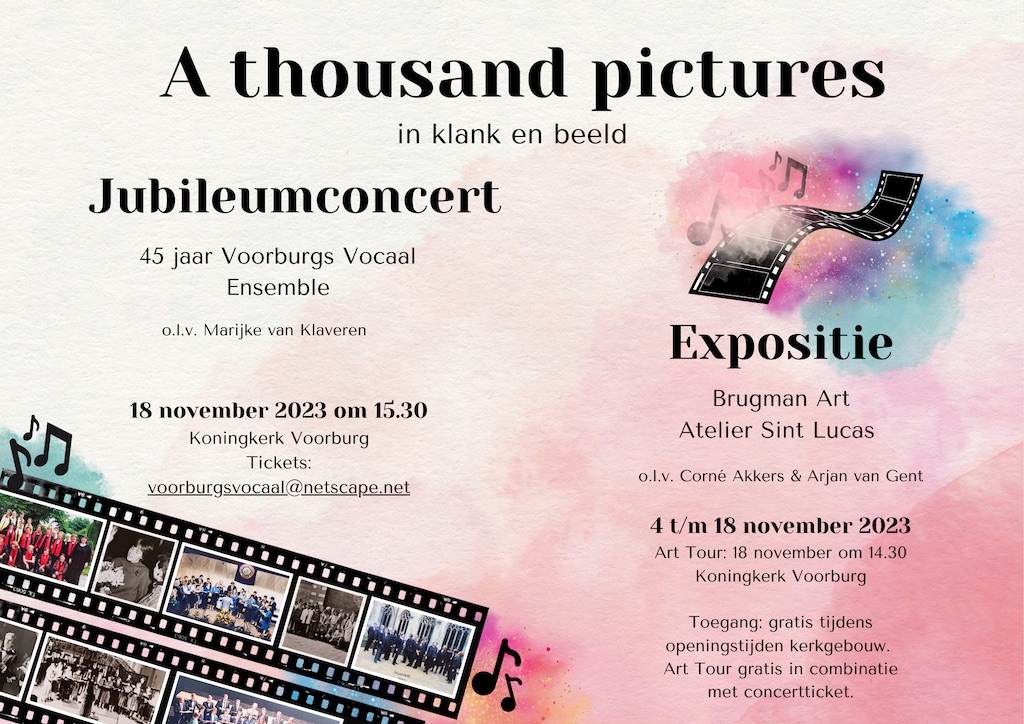 This year, the VVE celebrates its 45th anniversary with a special interactive concert. We've got such an exciting programme, something for everyone. Here's a selection :
– Maurice Duruflé
– Brahms' Vier Gesänge für Frauenchor accompanied by 2 horns en 1 harp
– James MacMillan
– Lay a Garland van R.L. Pearsall, for 8 voices
Stay tuned!